The Hartford Land Bank identifies and acquires vacant, abandoned, tax-delinquent and/or distressed properties in the City of Hartford, Connecticut, to steward their rehabilitation and return to productive community assets. Hartford Land Bank, Inc. is a non-profit corporation.
The Hartford Land Bank is not a bank, and it is not a land trust. See below for a great explanation of the difference between a land bank and a land trust, provided by Shelterforce.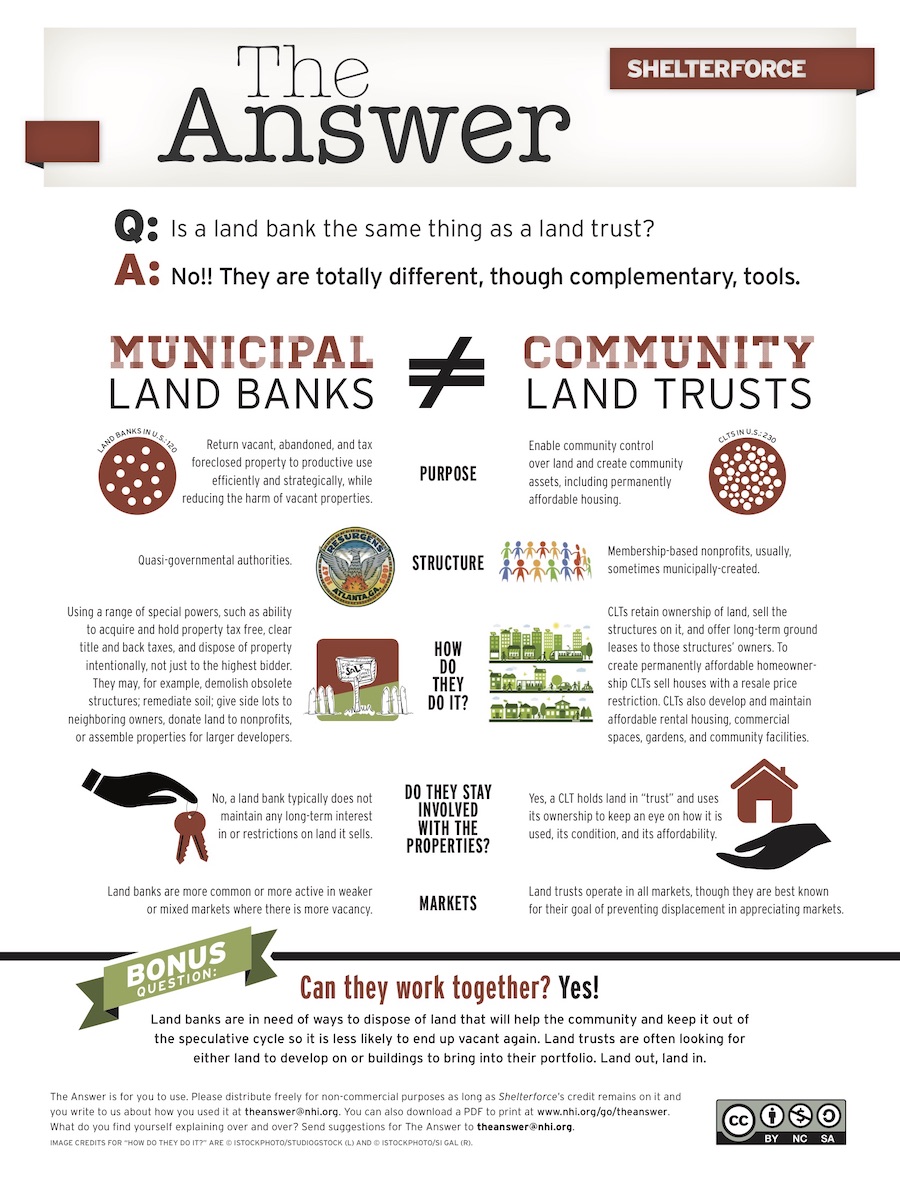 If you are interested in a Hartford Land Bank property, please visit the
Properties page
, which includes all of our current and past inventory of properties and information about how to bid on a property, if it is currently available for sale.
You can also sign up for our newsletter to be alerted when properties become available for sale.
We do not sell properties that are not currently in our inventory.  If a property is not listed as as "Coming Soon" or "For Sale" on our Properties page, we do not own that property and can't sell it to you.