The Hartford Land Bank identifies and acquires vacant, abandoned, tax-delinquent and/or distressed properties in the City of Hartford, Connecticut, to steward their rehabilitation and return to productive community assets. Hartford Land Bank, Inc. is a non-profit corporation.
Properties
If you are interested in one of our properties, please visit the
Properties page
, which includes all of our current and past inventory of properties and information about how to bid on a property, if it is currently available for sale.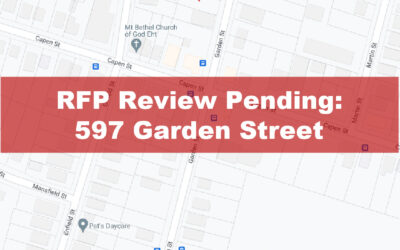 RFP REVIEW PENDING:  Interested developers must first submit a Developer Request for Qualification (RFQ) Application. Qualified developers will then be invited to submit a formal development Proposal. Vacant Lot on quiet residential street, walking distance to Keney...
read more
How a Land Bank Works
Land banks are an efficient and effective system to eliminate blight. They identify, acquire, and maintain problem properties and then transfer them back to responsible ownership and productive use in accordance with local zoning and neighborhood goals and priorities.
Board & Staff
Our Board is comprised of local economic development and urban planning professionals, and neighborhood and community stakeholders. Our staff are all Hartford residents and community leaders, enthusiastic about their work as catalysts for vacant properties, homeownership advocacy, and workforce development.
Meetings
The Board of the Hartford Land Bank meets monthly. Meetings are open to the public.
Contact us to inquire about available properties.
The mission of the Hartford Land Bank is to identify, acquire, and redevelop – directly or through partnership with government, nonprofit, and private sector partners – vacant, abandoned, tax-delinquent and/or distressed properties in the City of Hartford, where such redevelopment will: improve community and economic vitality of Hartford neighborhoods, ensure long-term sustainability of impacted properties, and enhance the quality of life for residents and businesses. Hartford Land Bank coordinates its activities with other community, regional and neighborhood partners that pursue objectives and goals complementary to that of Hartford Land Bank. The City of Hartford is a key partner and the Hartford Land Bank Executive Director will be the primary liaison to the City of Hartford.